Phantoms From The Past Bring Challenges – But Who Is Really "Fighting" Who? You May Need Both Courage And Nurture To Flip This Week's Lessons Into Blessings…
Welcome into a brand new week in the cosmic energies.
Highlights this week include:
Retrograde Season continues, and multiple oppositions bring challenges of the past to a head. You'll need to fight your own corner this week, but the "enemies" may be closer to home than you thought…
Plus, Mars and Venus open new territory, bringing an unusual vulnerability that has the power to bring you closer.
Discover more below!
**Before we get started: If you applied to be a part of the 12 month Twin Flame Gold Group Coaching And Energy Transformation Program be sure to check your email for '[email protected]' because I've now had a chance to go through and answer everyone!** P.S Don't forget to check your spam and secondary folders!
–
---
Playing Your Cards Wisely… Retrogrades
We enter into this week with a sense of un-ease around, because there are a number of oppositions happening across the chart.
This tends to bring tension and challenges – but there is also much to benefit from if we "play our cards wisely" now.
We have the Sun opposing Saturn and Pluto Retrograde, Mercury opposing Pluto Retrograde and Mars and Venus opposing Jupiter Retrograde.
This tells us that there are a number of challenges going on – and that it all relates to the past.
Above all, we're likely to have an internal feeling of struggle.
–
---
Phantoms To Vanquish
On a personal level, we likely feel irritated or bothered that things feel stuck…
That we're not able to seemingly move past issues, repeating cycles and bothersome dynamics we have had from the past.
Or that difficult people or outer situations just aren't shifting!
In short, these things are dealing with "phantoms" from the past – and the good news is, you are now getting the chance to "vanquish" the "enemies" once and for all!

–
---
"The Past Is Calling"
Likely, there's a deeper situation of authority figures or even societal power structures that seem to be blocking or opposing you.
And in the case of love and Twin Flame connections, it's likely that past disappointments and other people's negative projections are "trying" to get in your way.
So, what's the lesson or the hidden blessing in this?
Spirit says, to get things right on the "inside".
Because the reason outer situations haven't shifted perhaps, or you're facing repeating negative cycles, is that you're still aligned with it on some level.
On the INSIDE.
Whether or not it's conscious or deliberate. There is something inside you that is keeping you locked in "things are NOT flowing smoothly".
–
---
Shifting Out of Opposition and Into Harmony
And we see that the key is this – to CONSCIOUSLY shift:
When we focus on the outer world and are bothered by seeming oppositions and problems, we are giving away our POWER.
Trying to force or coerce the outside to change, when it's not a true match.
Which just causes struggle, exhaustion and repeated cycles of the same thing happening all over again (even if it's in different "versions" or with different people/variations of the same theme).
So, what's the solution? Going WITHIN and working to create change on the energy and soul planes, where things are malleable.
Because in the physical world, things are ALREADY manifest.
It's the realm of END results, you may have heard me say before.
–
---
The Truth So Many Miss About Manifesting
The INNER world is the realm of causation, the true source of manifestation.
That's where we sow the seeds, shift the alignment, create the potential of something DIFFERENT and BETTER showing up. "As within, so without".
So you cannot in truth manifest something if you're not able to be in alignment with it on the INSIDE first.
And therefore, the "heavyweight" planets are pushing us back to ourselves.
With outer opposition. So that we'll embrace our creative powers. Go within and address any inner imbalances and issues which have been causing outer repeated "lessons".
Because then, the outer reality will shift on "default". Without struggle and drama and the roller-coaster of emotion and heavy effort.
–

–
---
Twin Flame Unity — The Path There
For Twin Flames this is CRUCIAL to understand.
In essence, you can't get the OUTER result you want, if you're not an INNER match.
And maybe you ARE a match with love and unity – if so, congratulations! But so many aren't.
How do you know? If your outer situation is not flowing with harmony and love, there is something missing.
You're not aligned. There are still INNER blocks and disruptions.
And the outer "mirror" of the Twin Flame connection and your life experiences are pointing you to go within and resolve it.
–
---
The Universal Law You Need To Know
Go within now. Make the INNER situation a match to what you desire, and as spirit says, the outer desire "must" show up. It is universal law.
It might not be as easy as it sounds though, as we are dealing with deep emotional patterns, past trauma, ancestral programming and other blocks, so if you could use some help with this process, have a look here for my step-by-step method.
10 modules to take you into a lasting state of harmony – even if you're not physically together right now. That's the power of energy.
For many Twins, the positive results show up almost instantly.
I receive emails, DMs, comments every single week from people whose runner has gotten back in touch "miraculously" after they did this work, and people whose reluctant Twin is suddenly much more open.
Click here to read some of their testimonials, and to sign up to the program — a 10-module roadmap to Twin Flame Union — go here.
–
---
Keeping Secrets from Your Own Self?
In general, this week we're seeing a STRONG push and pull between the conscious and unconscious.
You may feel an uncomfortable stirring up of your deeper beliefs, and how you perceive the path forward.
The good news is – when you are AWARE of this process, it becomes easier to deal with.
Above all, don't take your emotions at face value in this period. And don't let the PAST run away with your perspective.
–
---
Which "Toxic" Females Pushed You Off Your Path?
Monday, Lilith, asteroid of the Shadow Feminine is conjunct the North Node.
This signals that there are shifts and powerful triggers happening around karma and soul path, especially for female Twins (Lilith deals with biology).
Happening opposite Sagittarius and Juno retrograde (asteroid of Soul Mate relationships), it shows us that toxic females may have caused you to question or abandon your TRUE soul path in love.
…Or toxic culture around females, has done so. These two are also square Venus, which tells us the same.
They've been blocking true love, essentially by "lying" to you.
(Read about how to deal with Toxic Outsiders and Twin Flame Sabotage here)
–
---
Who Got "Under Your Skin" With Negativity?
It could be that family members, colleagues or friends have convinced you on an UN-conscious or conscious level of things like:
True love doesn't exist, men don't truly love, guys always cheat, "love hurts" and other fear scenarios that have pushed this "virus programming" into your system.
And this has as a result clouded your magnetism as a Twin Flame. It's caused your system to deflect your counterpart.
Which may have created the physical world experience of separation — not being able to reunite.
–
---
The Mission of Love
So, think back. Which toxic female presence or belief system may have gotten under your skin this way?
The key is, it's a LIE, in spiritual truth.
Even if it something negative has happened to others, it's THEIR creation and alignment. The problem is: when you believe something, it tends to become your reality.
So it's crucial for Twins to guard their beliefs. Because we are here for something much "better" than most "regular people" believe possible!
As Twin Flames, we are here on a "mission of love". The Universe would never CAUSE problems for us.
But the HUMAN world and belief systems may have.
Get to grips with this toxic content now, because it's been keeping around repeating cycles of problems, or less than you really DESERVE and are here for.
–
---
Listening to Outsiders Too Much?
Mercury opposition Pluto shows us that a key to ending this toxic influence for good, is for you to embrace your OWN power!
Because you may have been listening too much to other people and the outside.
This transit will push you, likely through pain or discomfort, to dismantle power issues holding you back.
Rising out of a childhood identity of "smallness" and looking to others.
(Get help with that here in the Inner Child Healing session)
"I have done this 2 weekends in a row now and it has truly made a huge difference…me and my Twin are laughing together again…we had been arguing for so long…now I feel there is new fresh energy running through my body and I feel like I'm floating on air every time I do this session…it is so beautiful…thank you so much…" – Diane
Click here to read more and download
–
---
"Waking The Lion"
As Mercury enters Leo on July 27th, you're set to find this process much easier… But be warned it might tip a little overboard.
In reacting to claim back your power, there's a chance repressed anger comes up now. Just keep that in mind.
Courage may overflow into setting boundaries so forcefully that it becomes conflict. Make sure you balance and process (clear energy) around any repressed anger – because anger blocks love.
Be firm, though. Hold your boundaries. You're WORTH it!
Have your own back in this. It's your life, your path, your Twin Flame connection. It's no outsiders' business, at the end of the day.
–
---
Unfinished Business…
July 28th, Jupiter Retrograde moves BACK into Aquarius, where he was stationed throughout 2020 and until May this year.
This tells us there's some unfinished business we have to deal with.
Above all, when "he" moves back into Aquarius ,we're being asked: "What are you REALLY manifesting?"
What are you *really* creating with your thoughts, emotions, focus and intention? Don't aim low or settle for less.
If you've being doing that, we're shown, it's due to lies you accepted into your system at some point. Divine truth is that if you HAVE a desire, a wish, there is a reason for it.
–
---
What Really Blocks Twin Flame Union
And if your desires haven't happened yet it doesn't mean they are out of reach. It just means you haven't found the right way there… YET.
I was asked to share a six-step method from spirit on how to re-align to your desires and call in union physically in this session on creating "Divine Breakthroughs". Click here to learn more.
Above all, don't let old blocks and other people's belief systems get in the way of your divinely guided dreams. If you have a dream, it's for a reason.
And if it doesn't seem to show up, you have to address any INNER blocks.
–
---
Purification for Twin Flame Union Coming Up
July 29th, we have another shift in energy as Mars enters Virgo, following Venus who moved in here last week. As mentioned then, Virgo is considered a detrimental placement for love.
However, there's a higher purpose for the Twin Flame connection — especially this time around.
Virgo is the seat of healing, purification and service. As Venus, and then Mars move through Virgo these next few weeks, purification is pushed to happen…
Preparing for a "Second Reunion of Masculine and Feminine" when they meet in Capricorn in about 6 months.
–
---
Physical World Focus — Next Meeting
A few weeks back, when Venus and Mars met in Leo, the heart connection was re-ignited — whether in person and/or spiritually.
Now, we are asked to heal and clear our own INDIVIDUAL inner state, so that we are in a state of inner wholeness and fully prepared for the "Next Reunion"…
Which happens in… you may have guessed it, the sign of the physical world domain. Capricorn.
In other words, the preparation YOU do now to get your INNER situation into harmony, will be instrumental in paving the way for "real world" unity and love in a few months' time.
I would highly recommend the Twin Flame Harmony Healing Session for this, as it works on such a deep level regarding timelines, path alignment and fundamental programming.

"Thank you so much Cassady! This has truly been a life changer!!" – Rebecca B.
Click here to learn more and download
–
---
Venus Pushes for Self-Love
Over the next month or so Venus and Mars in Virgo will likely highlight any inner issues of lacking self-esteem and self-love.
But the good news is, you're both experiencing the same themes in your life right now. Closeness may come from mutual vulnerability. From realizing the similarities between you.
In fact, it may be a good point to bring up with your counterpart, to open communication and the emotional bond to a deeper love and unity.
–
---
Blessings In Disguise
This is not set to be an easy week in general, however there are several major blessings working to reach you.
Do your best not to get pulled into any outer conflict and frustration.
Go within, connect with your Twin's higher self (I take you through it in the Free Soul Connection Guided Meditation here).
The path will open wide and love will blossom now – when you take time to rest, recalibrate and clear out any "lies" that may have been pulling you off course.
Remember who you are – and what you came here for. I believe in you!
–
And as always, I'm sending you love and light or your journey <3
Cassady x
–
---
"I started with your free toolkit and immediately felt results so much that I had to get the full program and wow! I've been doing it consistently and I love the energy clearings and exercises. I feel lighter and my lover and I are so much closer. Every day gets better and better. And since my vibration has become higher and higher, I'm attracting in wonderful opportunities and amazing abundance as well. I'm so grateful for your work, Cassady. Thank you!"

– Jessica N.  California, USA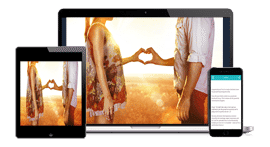 Want more? For my 10 module "roadmap" to Twin Flame Union, created after my Twin and I reached Union – have a look at the Vibrational Alignment Program
Alternatively, download my Free Twin Flame Help Kit which contains two resources from the full program!