The Flames Of Romance Reignite, "Dead Love" Resurrected. Powerful Aries Full Moon Fuels Passion. But Have Others' Designs On You Or Your Twin Been Meddling With Your Connection?
–
(Art: Ryan McGinley Studios – Edit)
–
Welcome into an intense week for love – passion will likely be reignited, but obsession follows close…
Mars and Venus are in a conjunction throughout this whole week, signalling the two Twins come together. It's highly likely to have unexpected synchronicities and meeting by "accident" right now.
You're drawn to each other, and the energies support Twin Flames physically getting together.
As Pluto is involved, we see that this time has potential to be truly passionate in terms of love. Even where it might have felt like romance was "dead" recently, resurrection is set to occur now.
Past love, or past phases of a relationship (highlighted are the passionate beginnings of romance) are set to return. And it can be a wonderful experience of deepening intimacy and renewed faith in each other.
You feel like there's a point to the relationship again. You feel the fire of the Twin Flame connection once more!
To make sure any personal baggage or old conflict doesn't get in the way of this unique opportunity – use the Free Energy Cleanse Tool here! It will help you raise your vibration into alignment with love and unity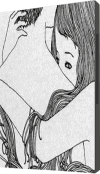 ---
Reigniting Love And Passion
A suggestion for this time is to stay open to songs, movies, imagery and memories that kindle the flames of love.
Do you have a song that's "yours" for the connection? Something you kept hearing when you first met or holds memories for you of the bliss of the connection?
Expect to encounter this now. Seemingly out of the blue – through dreams, online, even in the supermarket…
Key to this period is that romance is highly likely to flare up again, the flame of passion burns strong. And the Sexual connection between Twin Flames is both deeply passionate and transformative right now.
Pluto shows us yet again that Twin Flame sexuality is much more than "just sex" (read more about this here) – you can benefit from the fire of passion now, to purify your being, uplift your energy, trigger soul's gifts…
However, be aware that Twin Flame running is also common after intense intimacy (discover why here).
I was asked by spirit to create the complete harmony healing for Twin Flames to give a tool to resolve this.
---
Have You Been Reacting To Your Twin's Fear And Aggravation?
If you've been experiencing struggle with your Twin Flame even though you're advanced in Ascension and have been doing your own inner work, know that it's highly likely to be coming from your Twin's side of things.
If and when you're engaging with their "regular, ego self" you could be absorbing their "stuff". When Twins enter into the Union process, their energies are connected "behind the scenes" and each chakra begins to exchange energy with your counterpart.
This means it's highly likely to be picking up on stuff like your Twin's past experiences with others, their own disdain for themselves, fear energy and so on…
The Complete Harmony Healing is a comprehensive audio session: a complete cleanse and update clearing, created to bring all aspects of your journey into harmony.
We go through a deep cleanse of both Twins' chakra systems and all channels between the Twins – cleansing out all congestion, negativity, outdated ancestral programming and blocks to ensure the healthy functioning of your systems both individually and in interaction.
This clearing will clear out potential triggers of running/chasing/separation and ensure that only high vibrational energies are blending between you.
Plus, shielding for the Twin pair to protect you both from harsh outside energies, influence and congestion. So if your Twin isn't doing this for themselves, we can protect the two of you from absorbing negativity.
We also update your information to clear out any patterns that may have been holding you back or blocking you. Plus, we unify your paths and timelines to the highest dimension and vibration possible.
Finally, we download new light codes and programming as you require to assist the smooth unfolding of your Union.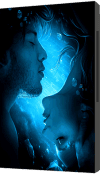 ---
Powerful Aries Full Moon Gives Encouragement
As the Full Moon in Aries hits on October 5th we see that the strong passion can tend to flow over into blow-ups between the Twins.
But we also see that this serves a purpose – it's not to create conflict, it's to reignite your passion for life, your optimism, your courage.
The Aries Full Moon's message is, it's time to start going for your dreams. Life is short. If not now, when?
Don't let others' negative perspectives deter you.
Aries magic is making the "impossible" happen due to sheer determination and refusing to believe in difficulty.
So what dream can you re-charge now, with this powerful energy? Where might you have given up on your Twin Flame connection in recent times?

Let this energy – which can sometimes border into irritation and impatience if you're not fuelling it into something meaningful – lift you up now.
---
–
Encouragement From The Masculine
And Aries is an archetypally masculine sign – the house of self, of passion, of willpower focused on personal aims and dreams. As before, we're reminded that it is as your true self you are the most magnetic to your Twin Flame…
When we return to our passions, our bliss, our true desires in life – whether that's art or sports, healing or writing, business or education – we strongly activate the Twin Flame Soul Song.
A clarion call that draws us into Reuniting.
With this Aries Full Moon there's a sense of the feminine polarity Twin being encouraged by her counterpart's soul to be a bit more proud, be a bit more confident, a bit more "selfish" as regards the outer world.
To prioritize her own happiness above all.
Many females are taught to put everyone else first, whereas males are given "permission" to pursue their own happiness.
---
Why You Might Have Felt Triggered By Your Twin
It's shown up to us that the reason male adventurousness has been and is so triggering to many Females/Feminine twins, is that they themselves have felt denied this freedom.
In an interesting image we see the Masculine Twin as a pied piper actually attempting to lure the Feminine Twin to explore further, to be freer with herself, to leave her boundaries behind.
To leave her old self perceptions behind, above all.
Echoing back to the Message From The Divine Masculine we were given a while back – encouragement to be herself, that it's important she gives herself permission to love and be loved…
Not just for her own well-being, but for the sake of the Twin Flame connection. As long as the Feminine polarity Twin stays entangled with others, mentally engaged with group perceptions… the two are blocked from their smooth reunion.
Because Twin Flame Reunion is all about the two counterparts. No one else's opinion or experiences or perceptions matter. The key lies within.
---
Did You Know Ego Isn't Necessarily A Bad Thing?
As The Aries Full Moon opposes Libra, sign of relationships, we clearly see this time is all about the self versus the *idea* of the couple. Ego versus Unity.
And, in an echo of a message from earlier this fall, we're shown that being aware of and centered in the self can actually be a positive thing for Twin Flames.
Ego in itself isn't a villain (the word means "I" in Greek), it's that FEAR causes the ego to push others away.
When we have a balanced inner situation, our so-called Ego identity can be a helpful thing, to assist us in reaching our aims and goals in life.
Not having boundaries is not advised in human living, as we'd be picking up on everyone else's stuff.
No, we are here to be uniquely ourselves. Two human beings, coming together to love and be loved. Energetically unified but always two individuals as human beings.
---
Have You Been Trained To Rebuff Love?
Aries wisdom shows us, "ego" or our unique identity can actually be a good thing. When you are in harmony with yourself and happy within, your so-called ego flows happily with others, including your Twin Flame.
It's fear that's the problem. (To test what energy vibration you're truly in and whether you're really open to the Twin Flame Reunion you desire – go here)
If you're the Feminine polarity Twin and were taught to put others' needs before your own – this could be part of what's creating imbalances in your Twin Flame connection.
It's important to uplift and harmonize the inner connection and open up to worthiness, to being able to receive.
If you're out of alignment with receiving, love will always feel out of reach.
Go here for a session where we open up to receiving, clear out old blocks and heart programming and begin planting positive seeds of manifestation for your future.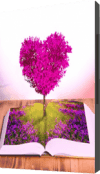 ---
Your Romantic History Reexamined
As Venus and Mars move into a square with Saturn later in the week, we recveive highly interesting new information: That connections from the past might still be holding up the Twin Flame Reunion process.
Highlighted are romantic connections from the past – even very early ones. Because when we have a crush on someone, focus on someone, desire coming together with them…
We put them in our hearts, we attach to this person energetically. We're shown things like elementary school boyfriends/girlfriends, high school crushes… Things that didn't seem like real relationships but are actually tangling you up in the past.
This week you're likely to get flashes of past love situations, to show up where there might still be snags holding back your Reunion. Pay attention to these.
Because, did you know that when Twin Flames are still attached to others, we are not fully available to Reunion? The souls will keep holding off. So clearing these is crucial.
(For a step by step roadmap to Twin Flame Reunion, go here)
---
Who's Romantically Focused On You Right Now?
And, with Mercury conjunct the Sun – we see an even deeper point. It's not just you who attached to crushes or old lovers. They attached to *you*. Even people you might not have been interested in, could be energetically present in your space.
I was (un)fortunate enough to experience this first hand when I met My False Twin Flame in person (read more about this here) and my soul connection with my Twin suddenly got blocked. Almost overnight.

I didn't realize it to start with, but the fact that another person was focusing on me as a potential mate, was energetically blocking my real Twin's soul.
Even though we never went beyond mere conversing – the person was focusing on me romantically, attaching, engaging with me energetically.
---
–
Why You Might Have Felt Blocked Recently
So if you have an unrequited love situation going on, make sure you clear this attachment and energy away from yourself as it could be blocking your Twin's love from coming through spiritually and energetically.
In the Complete Harmony Healing we help your Twin with the same thing.
If you've felt blocked in recent times, this is where to look.
And if you're sensitive – you will most likely have noticed feeling an unwanted person's attention and desire to connect… and it can trigger us to feel harassed and sexually blocked.
Do look into this now using the Complete Harmony Healing, where we also help your Twin Flame to cut any cords they've got with others – even if the person is connecting without their acceptance. Have a look here for more info.
Removing others' intentions and love "designs" on you or your Twin Flame can really open up your path together in this coming period.
And until next time, I'm sending you love and light for your continued journey! <3
Cassady x
–
---
"I started with your free toolkit and immediately felt results so much that I had to get the full program and wow! I've been doing it consistently and I love the energy clearings and exercises. I feel lighter, and my lover and I are so much closer. Every day gets better and better. And since my vibration has become higher and higher, I'm attracting in wonderful opportunities and amazing abundance as well. I'm so grateful for your work, Cassady. Thank you!"
– Jessica N. California, USA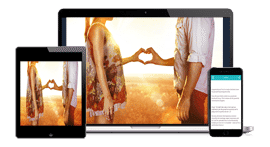 Want more? For my step-by-step "roadmap" to Twin Flame Union, created after my Twin and I reached Union on my own journey – have a look at the Vibrational Alignment Program for Twin Flames. And you can read here about other Twins' experiences with the program!
Or download the Free Twin Flame Pack to get info on the Awakening code 11:11 and the Ascension process going on across the planet right now, plus a deep Alpha Level meditation to connect with your Twin Flame on the soul planes right now!

---
Sign up here to get the Free Twin Flame Transformation Kit plus Exclusive info on the upcoming 8th House transit impacting the sexuality of the Twin Flame connection – beginning this fall and impacting all of next year 2018…!